Tripawds is a user-supported community. Thank you for your support!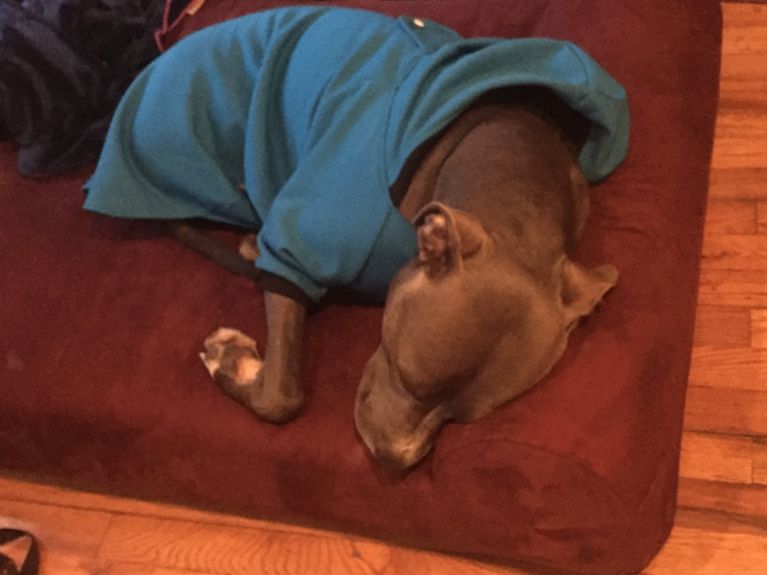 Today Mr. B went in for an abdominal ultrasound to check if there were any more tumors or visible cancer formations. Good news there was nothing! I was going to wait a bit longer for chemo, but the oncologist said she thinks he's healthy enough now to start so he also started his first treatment. When I picked him up he had more energy than usual and I could see more life in his eyes. (He didn't have any tramadol today which i think is where his extra energy came from) however, the second we got in the taxi to come home he passed out on the floor, which is not like him. Normally he moves from window to window but he was calm this morning so I'm not worried. I was thinking maybe since he was walking well out of the hospital he would be able to walk a little bit home. Boy was I wrong he was stubborn and only wanted to walk the direction away from home. After standing in the same spot for 10 minutes I carried him to the end of the block and then made him walk the rest of the way home (which took a neighbor getting him excited to move).
In other news he has been able to walk down stairs with my assistance using the web master harness and walk up some. It is amazing that when he wants to move he can with no problem. He just learned if he stands still more people will come by and pet him.