Tripawds is a user-supported community. Thank you for your support!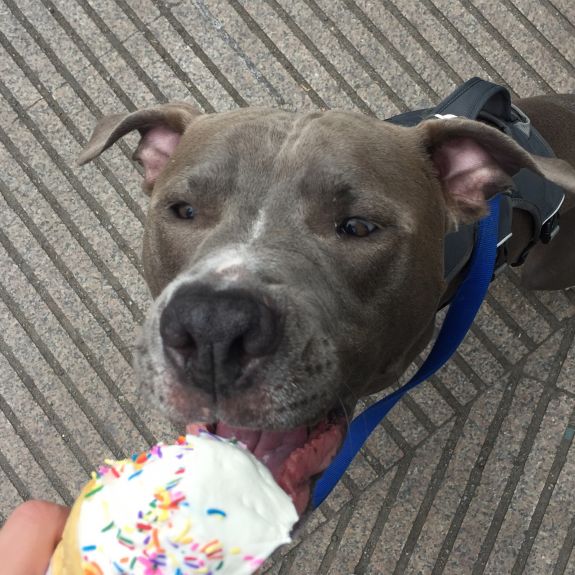 So Bentley went in for his second chemo yesterday happy as a clam. When I picked him up he was still super happy and excited. It was a bit hot out but we walked home from the hospital (about a 15 min walk) it took longer though naturally. I might have given him too many lamb lung treats and a little too much ice cream. (But it was only a few licks) But he did throw up when we were a block from home. He also drank some water pretty fast half way through the walk. His throw up was bubbly and white but I didn't look much further than that. The oncologist technician said if I didn't see a capsule than he should still have gotten the chemo. I went back to check the throw up and only saw some lamb lungs. I'm just concerned he threw up the chemo and I couldn't see it. I wish there was a way I could tell by his behavior. He seems the same, maybe a bit more tired but didn't throw up again. I hope he still has it in his system!
Other than that he's doing great as a tripawd and even had his first tripawd swimming session a few days ago and did great!